Use SoftChalk's eLearning Authoring Tool With Your LMS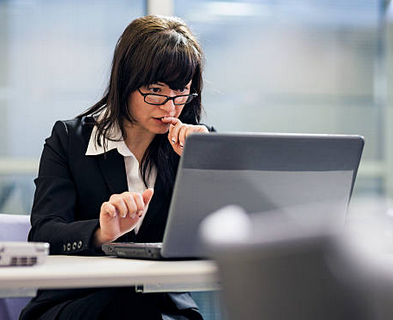 Wouldn't it be great if you could create interactive online course materials that you could use with any learning management system? What if we told you there's a tool that can help you do just that?
Enter SoftChalk Cloud, the eLearning authoring tool that lets you create your own learning materials, then deliver them in virtually any LMS. Content created in SoftChalk Cloud is compatible with many popular learning management systems, including: 
Several of our LMS integration partners are listed on this page. If you don't see your LMS provider, contact us for more information. We probably integrate with them!
Frequently Asked Questions About SoftChalk's eLearning Authoring Tool
Still need more information about SoftChalk Cloud and how it works? Find answers to some common questions below.
Why do I need SoftChalk if I already have an LMS?
Learning management systems are designed to help educators manage student coursework, assignments and evaluations. While some offer content authoring features, most of those tools have limited features. 
But content authoring is where SoftChalk Cloud shines. That makes it the perfect companion product for your LMS. With SoftChalk, you can create media-rich, interactive, awesome content for all your LMS courses. Your LMS doesn't have built-in tools that let you do this:
And remember – you can deliver this content directly in your LMS so that it is seamless to your students!
Do I need to know how to code to create interactive eLearning courses?
No coding skills are required to get started with SoftChalk Cloud's course creation tools. Creating stunning, professional-grade learning content is as easy as using a word processor.
You and your team can start creating courses and content with little to no learning curve. We encourage you to check out some sample lessons from the SoftChalk Share community. Get inspired by seeing the type of content you'll be able to create with our authoring software.
How does SoftChalk integrate with my LMS?
We understand that the content you create has to work seamlessly with your learning management system. And depending on your learning environment, it sometimes needs to work simultaneously with more than one LMS.
So how does that work? It's actually an easy two-step process: 
Create a lesson in SoftChalk Cloud. 

Put the lesson link into as many courses in your LMS as you wish. (You can even link a lesson into multiple courses in multiple LMSs simultaneously). 
That's it!
Updating content is also quick and easy. Simply modify your content in SoftChalk Cloud. Then, every course in every LMS that uses that lesson is updated with one click!
Do students need a SoftChalk account to access my content?
No! Students simply log in to their LMS course and click your SoftChalk lesson links to view your content. To the student, your content looks like it is part of the native LMS course. 
Long story short: the students never leave the native course environment. SoftChalk content fits seamlessly into your existing LMS.
What if I change learning management systems?
No problem! With SoftChalk, there's no need to export, import, or convert your content. 
If you change systems, you can simply link your SoftChalk Cloud content to your new LMS. You can provide links to lessons in both your old and new learning management systems at the same time!
Can I track student scores in my LMS gradebook?
Absolutely! SoftChalk Cloud allows you to track detailed student score results for your SoftChalk lessons. In many cases, student grades can be sent directly into your LMS gradebook.
Does SoftChalk use Learning Tools Interoperability (LTI)?
LTI is an interoperability standard developed by the education community, in cooperation with IMS Global. SoftChalk uses LTI standards and API to integrate seamlessly with many learning management systems. Typically, the setup takes less than 15 minutes.
SoftChalk also supports SCORM and Common Cartridge interoperability standards.
See How SoftChalk's eLearning Authoring Tool Can Work With Your LMS
Ready to discover how SoftChalk's authoring platform can improve your eLearning offerings? 
Contact our team to request a live demo or start your 30-day free trial to see how the tool works for yourself.
For more information on how SoftChalk Cloud will work with your school's existing learning environment, find your school's LMS in the list below. For each LMS, you'll find helpful resources such as: 
All of these tools will help you see how you can tailor SoftChalk's eLearning authoring tool to fit your team's and students' needs.
Common SoftChalk LMS integrations