Engagement & Outcomes
Interactive educational experiences for different learning styles
Create interactive activities, quizzes, iFrames and annotated text. Choose from 20+ interactives to design and embed in your lessons and make learning experiences highly engaging. It only takes a few minutes to create jigsaw puzzles, image labeling, dragndrop, sorting activities and more.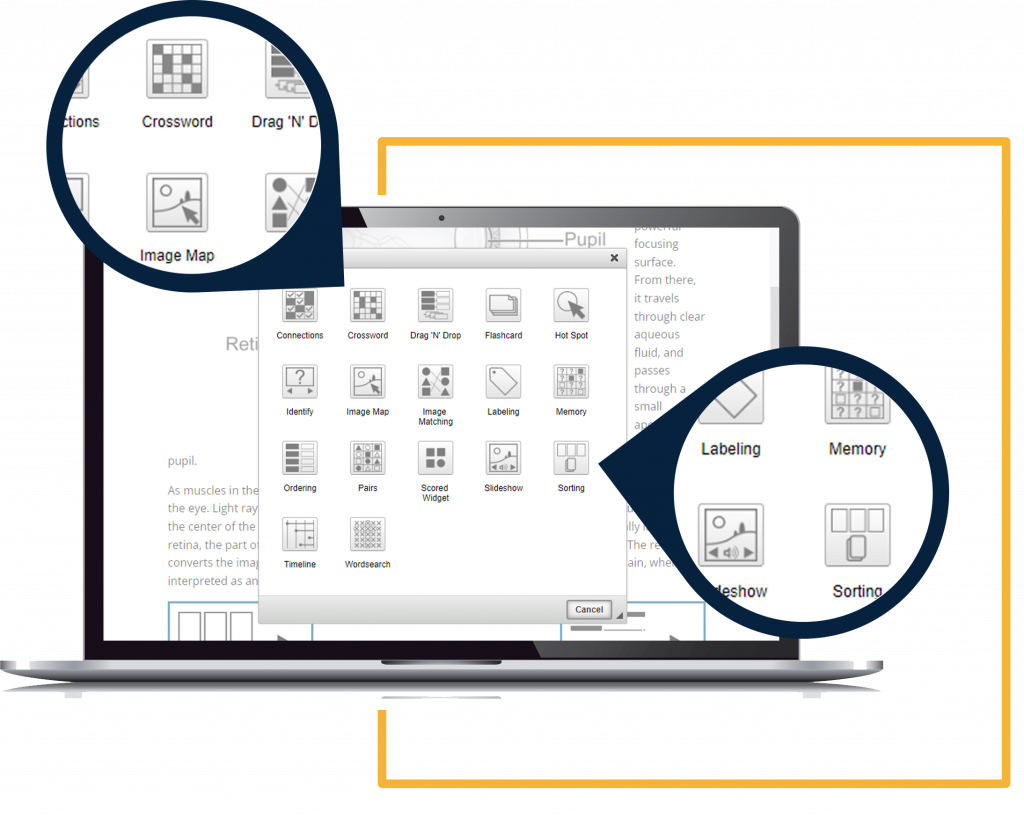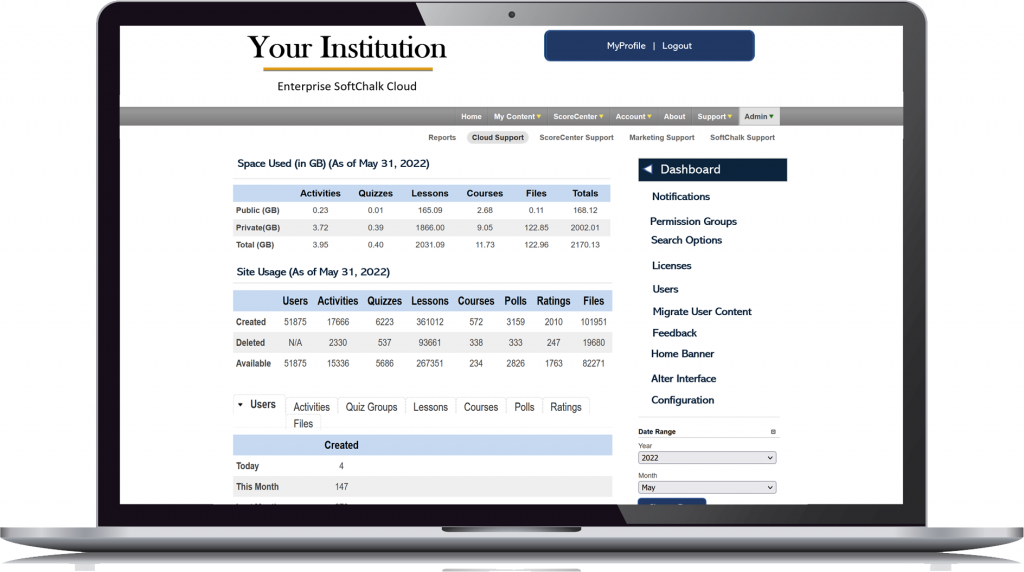 Data that leads to results for learners and educators
Ensure your lessons are moving students toward mastery of your learning objectives via SoftChalk's detailed score tracking results. Identify students' strengths and weaknesses by observing time spent on content, number of attempts made, and more.  Make informed decisions about future lesson content.
Flexible tracking options
Customize the delivery and tracking of score results in a variety of ways via the  SoftChalk Cloud ScoreCenter. In addition to traditional gradebook tracking options, email score reports to instructors, print score summaries and generate certificates of completion.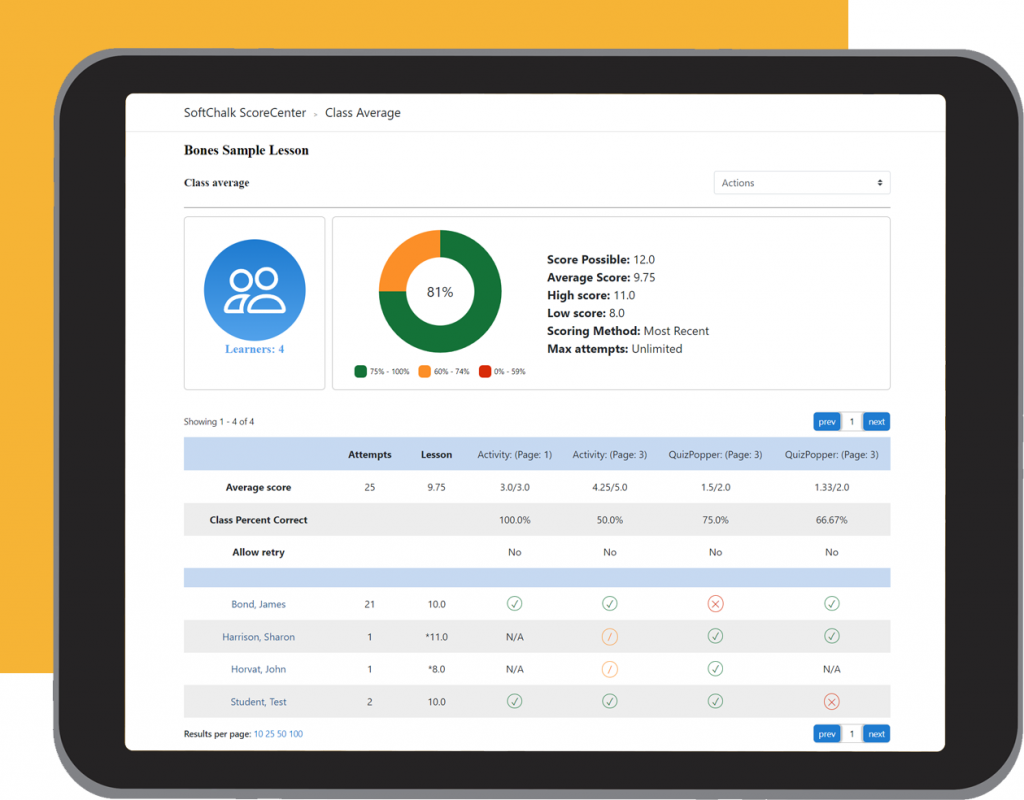 What can SoftChalk do for your organization?