The wonder of online learning is that it allows learners to engage with information from the comfort of their home, or any other environment, allowing for a truly enriching experience. However, remote learning isn't easy without the perfect instruments. SoftChalk is a revolutionary technology designed to assist instructors in creating and delivering captivating courses tailored to their requirements. With its broad range of benefits and features, SoftChalk offers an excellent platform for constructing enriching online experiences for learners from afar.
How SoftChalk Works
SoftChalk's features are designed to help instructors like you to create and deliver engaging, interactive content. The platform allows you to easily create multimedia lessons incorporating text, images, audio, video, and other elements. Instructors can also incorporate quizzes into their lessons to track student outcomes as well as a range of tools that allow instructors to customize the learning experience by setting up individualized paths for each learner based on their assessment results.
Ease Of Use For Instructors
SoftChalk is an excellent tool for instructors to enhance their students' learning experiences. Its features provide instructors with powerful and flexible options for designing courses and tracking student outcomes. With SoftChalk, you can easily create engaging online content and quizzes perfect for distance learning or e-learning.
With SoftChalk, you can add multimedia elements such as images, audio files, video clips, and Flash animations to your lessons. Additionally, web links may be embedded into the content so that students can access all essential resources in one place. By simplifying this process with SoftChalk's intuitive platform, creating engaging lessons becomes a breeze!
The Learning Objects Repository provides instructors with a wide selection of content objects, such as images and interactive activities, and allows them to take the guesswork out of creating online courses. This library eliminates the need for instructors to start from scratch each time they develop an online course.
SoftChalk provides incredible resources to evaluate student outcomes precisely. Easily monitor quiz results, observe progress through the course, and check overall performance, all of which provide instructors with a clear vision of each student's learning journey, allowing them to match their teaching methodology accordingly.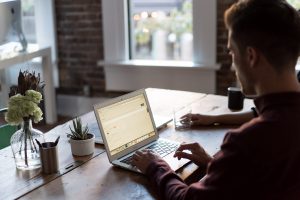 Benefits For Learners
SoftChalk provides learners with plenty of opportunities for learning in a comfortable and flexible environment. With SoftChalk, learners can access course materials from any device with an internet connection so they don't have to be tied to a single computer or specific location.
SoftChalk's analytics features allow instructors to track student progress in depth and provide feedback when needed, helping learners stay on track toward their learning goals.
Why Educators Love SoftChalk
SoftChalk is the ideal platform for creating and delivering distance learning since it provides many features & advantages.
With its user-friendly experience, you can quickly build engaging lessons with interactive quizzes, activities, multimedia content, and assessments. This makes complex topics easier to teach and ensures students remain interested even when they are learning remotely.
SoftChalk enables educators to observe student progress and outcomes with its comprehensive analytics capacity. This indicates that instructors can immediately track how successful their students are doing without delay so that they can adjust their educational approaches accordingly.
SoftChalk allows educators to provide individualized feedback and guidance on assignments, allowing each student to receive the attention they deserve. This helps ensure that students fully understand the material and perform better in their online classes.
Finally, SoftChalk offers quiz-creation capabilities so instructors can create questions tailored to the course material, track student responses, and gauge how well they've grasped the concepts presented. This feature enables teachers to quickly assess the growth of their students and provide helpful advice from the convenience of their home!
SoftChalk provides an all-encompassing platform for educators to craft stimulating learning experiences through distance education. Using its user-friendly drag-and-drop editor, educators can construct captivating courses that will ignite students' enthusiasm as they progress in their studies. With SoftChalk, instructors can offer learners a genuinely enriching experience!
So if you're looking for an easy way to create detailed and engaging lessons tailored to your needs, start your 14-day trial today!