SoftChalk™ and SchoolOne Announce Strategic Reseller Agreement
Posted October 18, 2011 in Press Releases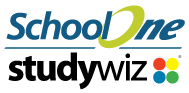 Richmond, Virginia, U.S. – October 18, 2011 – SoftChalk, a leading developer of educational software, today announced a strategic reseller agreement with SchoolOne, a provider of web-based student information systems.
The reseller agreement between SoftChalk and SchoolOne will expand SchoolOne's product offering to include SoftChalk's content authoring solution and learning object repository.
Both companies realize the benefit of integrating cutting-edge technology into the classroom – and beyond. Together they strive to provide the tools to help make the process of providing anywhere, anytime learning easier for educators.
"The partnership with SchoolOne will not only expand our reach in the K-12 marketplace but it will also be beneficial to SchoolOne's prospective and existing customers as content created with SoftChalk can be integrated into the StudyWiz LMS and Promethean interactive whiteboards, two products SchoolOne currently provides," stated Sue Evans, co-founder and CEO of SoftChalk.
Bob Longo, SchoolOne President said, "For over a decade, SchoolOne has been a provider and integrator of K-12 enterprise software and services resulting in easy-to-use, data-rich solutions for administrators, teachers, students, and parents. Modular systems are tailored for the education community, including SchoolOne's Student Information System (SIS), Promethean's powerful data management and social learning solutions, Studywiz's mobile learning platform, and SoftChalk's content authoring tools and repositories."
About SoftChalk, LLC
SoftChalk, LLC is an award-winning provider of eLearning software for worldwide education and business institutions. Specializing in the development of intuitive, easy-to-use tools, SoftChalk products allow instructors to create powerful and professional-looking content for eLearning and smart classrooms in K-12, higher education and corporate training. For more information, visit softchalk.com.
About SchoolOne, LLC
SchoolOne, LLC is a pioneer in Web-based school software solutions and has built and managed systems that serve thousands of users in private schools, small to mid-size public school districts, charter schools and alternative schools. Building on its expertise, SchoolOne developed a new generation Student Information System. This secure, reliably-hosted system provides an integrated and flexible solution that can be readily customized for schools or districts and seamlessly integrated with other applications. A certified E-rate provider, SchoolOne also provides technology solutions to support infrastructure needs and accountability consulting to help schools and districts improve compliance and increase revenue.