This month, the SoftChalk team headed to Florida to attend the United States Distance Learning Association Conference held at the Wyndham Resort in Orlando.
The USDLA National Conference has long been an event where educators mingle, discuss technology and learn from a wide audience. For the SoftChalk team, nothing can replace those live in-person interactions and we have always focused on those personal relationships made with the educator community!
For its 36th anniversary, the conference focused on tracks that are in high demand as we continue to navigate both remote and in-person learning strategies.
These tracks included:
Micro-certifications
Leadership tracks
HyFlex Strategies for Success
Student Engagement Techniques
Professional Development for the Online Staff/Faculty
Policy, Regulation and Governance in Distance Education
Distance and Digital Leadership
Ensuring Quality, Flexibility and Access (OER, Hyflex, and more)
Innovative Techniques and Technologies
Best Practices in Instructional Design and Learner Engagement
Great IDEAs: Inclusion, Diversity, Equity & Accessibility
What's Next for Distance Education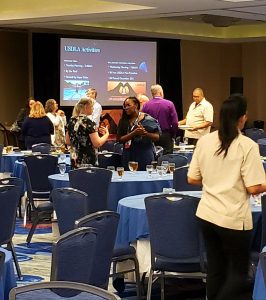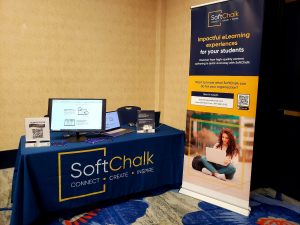 Meeting our user community was a delightful experience filled with inspiring discussions. The energy at our table was invigorating as we exchanged thoughts about upcoming features and the most recent product enhancements. We are sincerely grateful for the opportunity to engage with you personally.
Stay tuned for announcements on future events you may find the SoftChalk team at. In the mean time, take a look at our live webinar calendar, and make use of our free live training events.