What is eLearning content development? How do I become an eLearning content developer?
by Dana Thompson
Why should you attend SoftChalk training webinars? Our eLearning content development courses provide relevant training that improve performance and increase productivity as well as provide answers to your biggest questions.
For example, our introductory webinars answer questions like, "What is eLearning content development?" and "How do I become an eLearning content developer?" We also offer webinars for Innovators in Online Learning that provide answers from our experts to more challenging questions.
As new ideas arise, face to face training is essential in our ever-changing market, and it allows you to interact with other learners. With that in mind, here are the top 10 reasons to take our eLearning content development courses.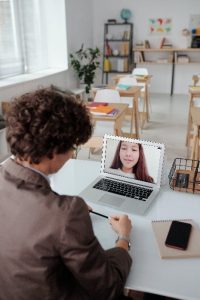 1. Individual and Unique Learning Experience
Each session is created with specific goals. SoftChalk training highlights content, technology and new features that are based on the interests and learning abilities of the user. Personalized training allows you to ask questions and work through your own examples.
In-person communication
Individual goals to achieve
Customized lesson plans
Customized problem-solving solutions
Reflection
2. Sharpen Existing Skills
Professional Development increases student achievement when creating a portfolio of lessons. How will these instructionally designed lessons benefit you?
To have professional growth you must:
Take Courses
Attend Conferences
Seek opportunities to get feedback with top trainers in the field
Take the initiative to get suggestions
Converse with a Consultant
"Quite honestly, learning how to use SoftChalk has opened up new opportunities that I might not have had if it wasn't available. It has been the key to creating a new career path that has allowed me to help educate others that I would have never been able to do in a traditional classroom. Thank you SoftChalk!"
~ Sean Hadley University of Kansas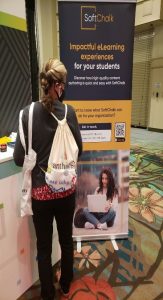 3. Learn New Skills
Setting goals and mastering specific skills will increase your teaching abilities. We set you up for success through:
Hands on learning
Individual needs
Group discussions and interactions
"Technology is only as smart as the person using it. SoftChalk allows teachers to use their brain power on lesson planning, not struggling with how to sleuth out technical aspects of instructional technology."
~ Lyn Hawks, Duke University
4. Increase Productivity
Successful trainings help you accomplish the necessary skills to lighten your workload. With SoftChalk training, you will no longer feel overwhelmed or frustrated creating content. Our users:
Learn customized content
Are more productive and efficient
Communicate and strategize in person
5. Increase Work Quality
Multitasking can delay the result. Time management is all about staying focused. SoftChalk training will show you how to be effective and efficient.
Break the project into steps
Learn how to work as a team
Set specific, daily goals to complete
Take advantage of the resources offered to you
Hold yourself to a higher standard
SoftChalk trainings are offered in two settings, allowing for reflection of skills learned, resources introduced, and an effective take away.
6. Timesaving
Learn time-management skills from the experts at SoftChalk
Plan ahead
Make a list of daily and weekly tasks
Work efficiently without distractions
Make time to organize
Setting specific goals and efficiently completing them is the key to being productive. Planning and reflecting on the completed tasks will assist you in being even more productive on future projects.
"We have been nothing but extremely pleased with the choice we made to go with SoftChalk. SoftChalk allows me to work with instructors who have a background in teaching but not in instructional design and to develop great courses using those folks as well as other subject matter experts so that we get courses that look great, navigate cleanly, that are easy for the end users."
~ Michelle Gross University of Minnesota Physicians
7. Meet Experts in the Field
Learn from real people who are in your field of study.
Real life skills
Real life situations
New ideas that are specific to your specialty
Breathing new life into an old task can shed light on old topics and light the fire inside of you to learn and succeed above your expectations.
"I have received tremendous feedback on the SoftChalk courses. It's just amazing. The employees think I've created some kind of miracle!"
~ Jeanne Siedow, Health East Care System
8. Get the Answers you're Seeking
Ask the experts. No more web searches.
Customized group sessions
Real people in your field
Work efficiently/smarter
9. Advocates can help influence other associates
Being surrounded by like-minded individuals helps to spread the excitement of learning. Making better use of everyone's time and learning together will help to train new individuals to the content that is desired.
10. Employee Retention
When employees have effective tools at hand, they will:
Feel more confident in their field
Work more efficiently
Be more creative
Work collaboratively
Have the knowledge at their fingertips
Be more productive
A curious mind will flourish and a stagnant one will wonder.
So, take the time to learn the strategies to develop amazing content.
Helpful Links:
---
About the Author
Dana Thompson is a Trainer for SoftChalk Professional Services. She has a Master's in Curriculum and Instruction from Webster University and has over twenty years of educational experience in Iowa, Kansas, Missouri and Texas.