Non-Traditional Teaching Methods for Non-Traditional Students
When you picture a typical college classroom, what do you see? Most people would imagine students between the ages of 18 and 22 experiencing college for the first time. But nearly 74% of undergraduate students do not fit into that category today. They are "non-traditional" students. Either they're older, are returning to complete a degree, or striving to obtain a degree for the first time, all while working a full-time job. These non-traditional students have different needs and respond better to non-traditional teaching methods.
In this blog post, Lane Gunnels from South Louisiana Community College will share his experience teaching non-traditional students in his Electrical Technology program.
Non-Traditional Teaching Methods for Non-Traditional Students
In my first two blog posts, I wrote about the observed benefits of OERs to my students enrolled in my Electrical Technology program. The positive impact this has had in the classroom is still going strong. This time around I would like to look at the non-traditional students enrolled in my classes and how I employ varying teaching styles to keep them engaged in their studies.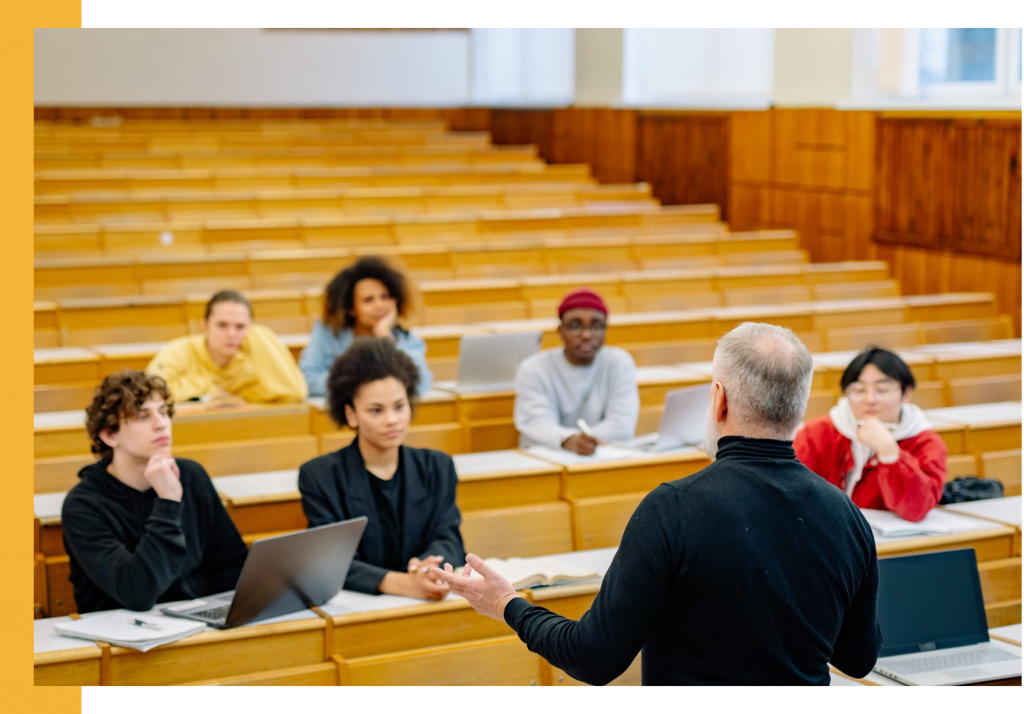 What does non-traditional student mean?
I would like to first establish what a non-traditional student is. The term non-traditional student can sometimes seem vague and is often, sometimes enthusiastically, discussed at length. For the purpose of this blog, I am simply going to consider any student that enrolls in an undergraduate program or degree after the age of 24 non-traditional. I am choosing this age based on the National Center for Education Statistics website.
At South Louisiana Community College our students averaged 24 years of age in the 2018-2019 academic year. In the Electrical Technology program that I coordinate, the average age was 23 years old. To be exact, it was 23.7 so my students qualify for this discussion by rounding up slightly. This means that we have to be ready to meet the needs of non-traditional students head on. These students have been out of the educational rhythm for a number of years. They are most likely coming in with employment history, could have family obligations, or are looking to expand their options for future employment. They may also be currently employed and have to juggle a job and their education.
This paints a picture of students who probably want to get "right down to business" and accomplish course objectives as quickly as possible so they can obtain a degree and pursue a better future. Depending on the program and their goals, requiring them to sit down and listen to a lecture for 40 to 50 minutes could be discouraging.
Examples of non-traditional teaching methods
In a program that is catering to mostly non-traditional students, developing a teaching style that keeps them engaged is a must. I have developed a sort of hybrid between two styles over the years. The flipped classroom style combined with inquiry-based learning has created an atmosphere in my classroom that allows for guided self-paced learning.
I use pre-recorded lessons and videos that students are able to access through our LMS and then employ wiring method demonstrations in the classroom. The online element contributes to the flipped portion. OERs have also played a vital role in accomplishing this. Thanks to the features in SoftChalk, I am able to provide concise information while utilizing interactive tools to aid the learning process.
I utilize the inquiry method during class. Students have read the lessons, watched the videos, and done certain assignments by the time they enter the classroom; they can then begin mastering the competency. In the lab, I can ask questions and get students to apply what they've learned in a theoretical scenario. Practical applications can be tied in with a simple, "Here's how you fix this" or, "Let me demonstrate how to install this so it works correctly and passes inspection." This way, their minds are already engaged through the interaction and then able to practice the competency until they master the skill. It really is more of a guided process than just planting them in a seat and delivering information.
This method really works with non-traditional students because their lives often look different than traditional college students. If they have to juggle careers, families, and other issues, they may not have the time to engage in the hours of reading and studying that traditional students do. Most of us can imagine the difficulty of trying to focus on a 75 page chapter in a text book after working all day and possibly having to care for a family. The mind can only take so much in a day. The OERs and videos deliver the needed information without all the window dressing that is found in a traditional textbook.
I believe the inquiry-based method is successful because even if the student doesn't have experience in the subject, they may have applicable life and work experience. Their minds can be in a different type of learning mode. These students have likely been through on the job learning or training. Inquiry-based instruction runs along the same vein. I find this method of instruction makes it easy to treat non-traditional students like the young adults they are.
There are other methods of instruction beyond the two types I prefer to employ. My advice would be to be aware of your student population. Our ultimate goal as educators is student success in learning. With the right impact, we can enable them to continue that success even after they have left the hallowed halls of our institutions. Engaging all students with appropriate instructional methods goes a long way towards achieving our overall objective to educate.
View Lane's archived Innovator webinar and his presentation here!
Lane Gunnels is currently the Program Coordinator for the Electrical Technology Program for South Louisiana Community College.  He has been teaching higher education for ten years and believes in using innovative methods to deliver content. He is fond of saying, "Just because the message may not change doesn't mean the delivery method cannot change." A U.S. Navy veteran, Lane took his military electrical training and experience into the classroom and has proceeded to re-design and modernize an electrician program. He has been the recipient of the SLCC "Faculty Excellence in Teaching" award and is also the first CTE instructor for SLCC to be elected the Faculty Senate President. As well as being the first 2-year term president, Lane is the first president to be elected from a campus outside of the main SLCC campus. His dedication to his students, demonstrated by his efforts towards innovation, has helped him earn these accolades.
Lane has been using SoftChalk for several years and freely admits that he would not be as successful as a classroom innovator if it were not for the features and accessibility of SoftChalk. If you are interested in using non-traditional teaching methods to engage your non-traditional students, then you can request a live SoftChalk demo or a free 30-day trial of SoftChalk, the award winning eLearning authoring solution designed by educators for educators.