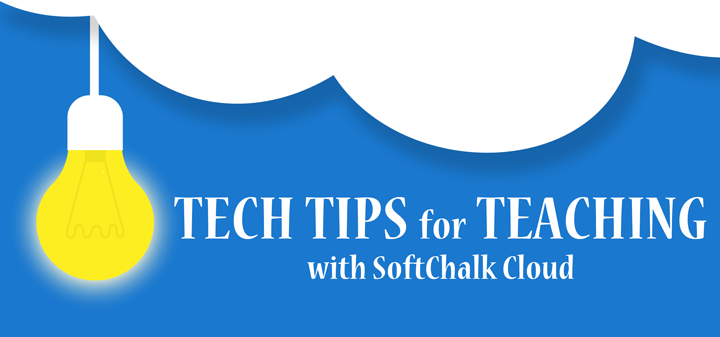 Tech tip of the month…
Insert files from your SoftChalk Cloud account

Do you have an activity or quiz group that you use frequently in your lessons? Save time and space by saving the items to the My Files area in your SoftChalk Cloud account!
Next time you need to add the item to a lesson you simply…
Go to Insert/SoftChalk Cloud Item
Select the item you'd like to add
Click Insert
Check out pages 40-44 in the SoftChalk Cloud Guide for step-by-step instructions on saving items to the My Files area in your Cloud account and inserting those items into your lessons.
Have additional questions?
Just visit our Support site for additional resources or to take advantage of our free, online training.