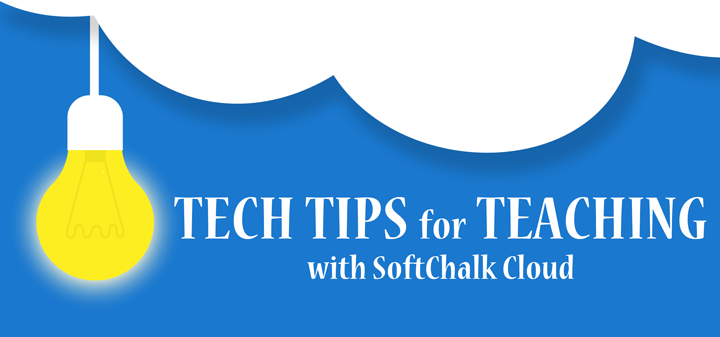 Tech tip of the month…
Wrap text or add space around images in your lessons
After inserting an image into your lesson, you can use a variety of tools to position the image relative to the page and text.
Some options you have for positioning your images are:
Adding vertical or horizontal space in pixels will create padding (extra space) around the image
Setting an alignment to make the text wrap around the image
Check out pages 54-55 in the SoftChalk Create Guide for step-by-step instructions on formatting images in your lessons.
Have additional questions?
Just visit our Support site for additional resources or to take advantage of our free, online training.