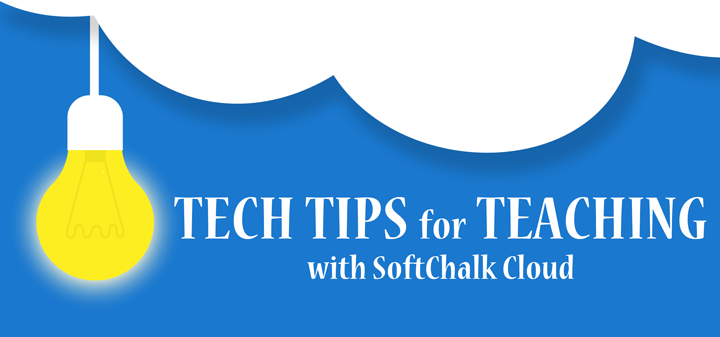 Tech tip of the month…
Add your SoftChalk Lessons into your LMS

Integrate your SoftChalk lessons into your LMS and, if they're scored, track student score results in your LMS course gradebook!
SoftChalk integrates with many LMSs through LTI (Learning Tools Interoperability) and the setup takes less than 15 minutes!
Check out our LMS Integration Guides for step-by-step instructions for adding SoftChalk Cloud lesson hyperlinks and LTI links into:
Have additional questions?
Just visit our Support site for additional resources or to take advantage of our free, online training.