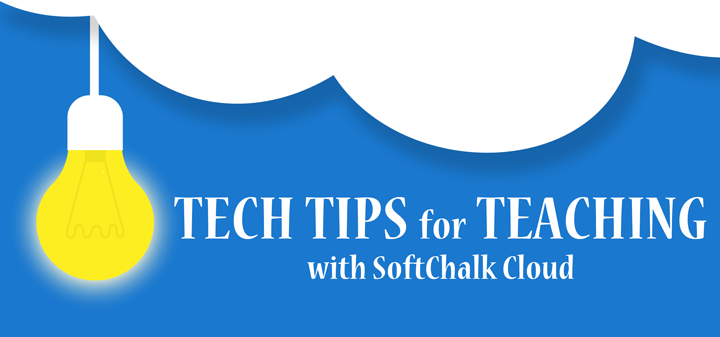 Tech tip of the month…
Importing Text Lists in Activities
Importing and exporting text lists can help save time by allowing you to quickly and easily transfer information from one activity to another. Text lists can be imported into all of these activity types:
Crossword
DragNDrop
Flash Card
Ordering
Seek A Word
Just follow these quick steps to import a text list into activities:
Create your list in a simple text editor (such as Notepad).
Enter your word or phrase and its companion item separated by the | symbol (i.e. pupil | small opening).
Hit RETURN between companion items.
Save your file as a .txt file.
Choose one of the above activities from the Insert/Activity menu in SoftChalk Create.
Select the Import List button and select your .txt file to be imported.
See pages 166-168 in our SoftChalk Create User Guide for more details on importing and exporting text lists into activities.
Have additional questions?
Just visit our Support site for additional resources or to take advantage of our free, online training.