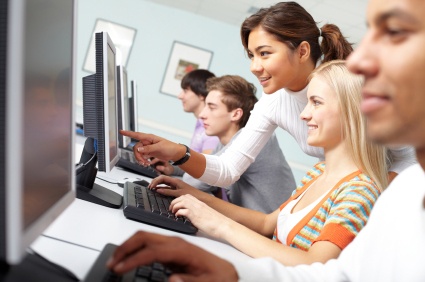 Are your students coming to you with questions about SoftChalk? Are they having general troubleshooting issues with the lessons? Have no fear, SoftChalk is here with a solution to their problems. We have worked hard to put together a Student Guide to SoftChalk Lessons.
In this guide, your students will find:
How to navigate a SoftChalk lesson as a student.
The different ways to view your lesson as a student.
A step by step walk through on how to properly complete a graded lesson with activities and quiz questions.
Troubleshooting section that addresses connectivity issues, finish and save button issues, scoring and iPad issues.
For best results, include this guide in your syllabus at the start of the school year or simply remind your students that you have a guide they can follow if they need a little extra help.
As always, if the troubleshooting guide does not quite fix an issue, as the instructor, please email us at help@softchalk.com. It is best if you do this as our support team will ask students to have the instructor email us directly.
Again, follow this link for the Student Guide to SoftChalk Lessons. Leave us a comment and let us know if the guide helped! We would love to hear your SoftChalk story.