Written by Dr. Diane D. Painter
Shenandoah University
At Shenandoah University our teacher candidates are taught to select instructional materials that meet the needs of diverse students and consider students' abilities, interests, and learning styles. They need to look for opportunities to use the materials in social interactions that establish and sustain students' attention, engagement and motivation to learn. But, finding instructional materials that meet those requirements is hard to do. This is especially true for my graduate students who are studying to become special education teachers. The instructional materials that they need to use with K-12 students must be developmentally, culturally, linguistically, age and interest appropriate for their students in order to meet general curriculum standards as well as special education goals and objectives.
Creating and Modifying Instructional Materials
Special Education teachers often create or modify instructional materials that can be used to address the needs of students in the stages of learning: acquisition, fluency, maintenance, and generalization. There are different applications they can use to modify or create from scratch instructional materials, but in my experience as a special education teacher and now teacher educator, none are as easy to use as SoftChalk Create. My students use SoftChalk Create to create web-based content that meets the specific needs of K-12 students in differentiated learning environments. The content must also run on any mobile device or computing platform.
I require that lessons demonstrate the three principles of Universal Design for Learning (UDL). First, a lesson must represent multiple ways to present content – so the candidates incorporate images, movies, audio files, text, etc. that taps into the different ways students learn (i.e. visual, auditory channels). This demonstrates UDL Principle 1: Multiple Means of Representation. Second, lessons must provide many different ways K-12 students can show what they know and can do such as completing quizzes, cross word puzzles, matching and sorting activities. This represents UDL Principle 2: Multiple Means of Action and Expression. Finally, the lessons must be designed to assess what happens when learners engage in the content. What is the level of engagement and motivation to learn? (UDL Principle 3: Engagement).
Stories from the Field
My students use SoftChalk to create lessons in content areas such as math, language arts, science and social studies. This blog posting highlights a research study of three of my graduate students who work with grade 9-12 students who access the general curriculum in special education settings.
UDL 1: Representation – UDL 2: Action and Expression
Elaine teaches in a large county high school as a special education resource teacher. She primarily provides math and study skills support to students with specific learning disabilities. Elaine decided that one of her personal goals was to have her students take responsibility for their own learning. But she realized that she also had to address their self-doubts and disengagement from the learning process that years of failure had fostered.
When developing SoftChalk content in Geometry and Algebra, Elaine designed her lessons to be delivered in a collaborative learning format. She felt that it was important for her students to work with each other in order for them to learn math vocabulary and the process of problem solving. Elaine chose two students, CW and JR, as case study students to observe closely and recorded detailed notes in her journal about what happened when they completed their lessons. Prior to engaging in SoftChalk lessons, CW and JR rarely completed math homework and they were performing poorly on math quizzes and unit tests.
Elaine presented math content in multiple ways using text and images. Her lessons included math terms with the definitions and images that also presented math concepts in real life scenarios. There were many activities included in Elaine's lessons the students readily stated were "fun" to complete. After each lesson, the students talked with each other about strategies they used to complete activities. Each activity was designed to build on the previous activity. The students appeared aware of this approach, noticing that different activities asked the same question, but in different ways.
When I visited Elaine's class to complete observations, it appeared to me that her students did understand the content, and when solving math problems, they were eager to talk about their thought processes. When I asked them how they felt about completing SoftChalk lessons using laptop computers, they stated that they liked completing activities (particularly DragNDrop, Identify, and Ordering activities) but they were less enthusiastic about completing the quizzes where they had to work out solutions to specific problems. However, as Elaine noted in her field journal, "These students were able to see the connections between thought process and showing work. Even though they still do not like to show their work, these students understand the need to do so."
Elaine also noted that both students were now completing homework and their general education math class test scores were improving as a result. She wrote, "Both students are now in the average to above average range. CW recently scored 99% on a unit test. Her response? She was upset- she wanted to score 100%. For someone who was apathetic about her work just several weeks earlier, this is a great statement."
When I asked Elaine what she personally learned about using SoftChalk, she stated: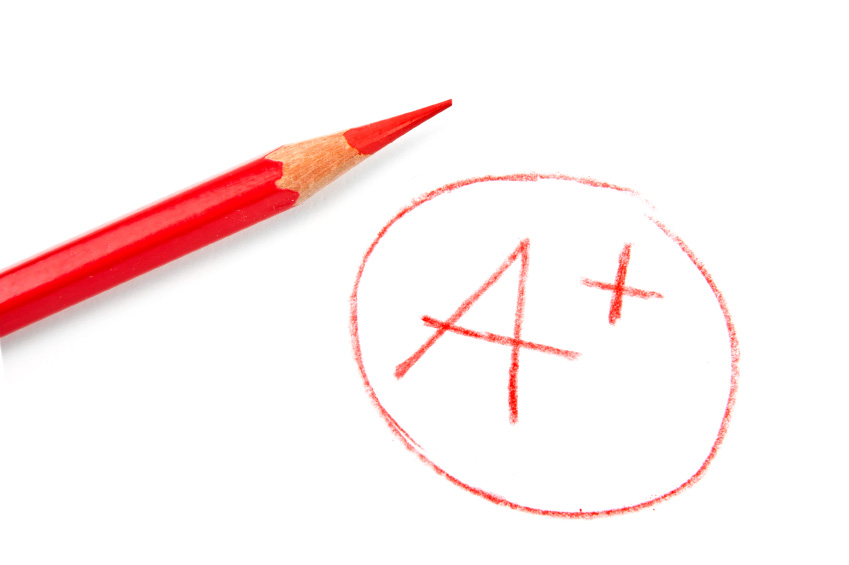 When students do not complete assignments or show their work in class assessments, both formative and summative, and errors are being made, it's important to find out why. Are the errors because of simple arithmetic mistakes, or are there misconceptions in concept understanding? This project was the perfect vehicle to begin to understand what these students' thought processes were and where the focus should be in looking for errors and making corrections.
UDL 3: Engagement
David and Rachel teach at two different high schools working with students with intellectual and developmental disabilities. Their lessons reinforced functional skills such as learning to read weather symbols, telling time, putting words in A-B-C order, and using number lines. Both teachers used Promethean's ActivBoards when students worked in partner groups or when taking turns to complete SoftChalk activities. One student in Rachel's class remained in his wheelchair at his desk as he used an ACTIVslate to make his responses that were projected to the ActivBoard.
What I noticed about the students in each teacher's classroom was the high level of engagement with peers. Students would high –five one another when making correct responses, and they challenged classmates to be ready to respond. Rachel said it best in her journal:
My students were much more engaged in lessons involving technology. They actually fought over who got to answer the next question. This was a great improvement to the worksheets that so often loose the interest of my students when I hand them out during class. It appears to me that my students paid more attention to lessons because they seemed to enjoy what they are doing, and ultimately remembered more of what I have taught them. This resulted in a greater capacity to understand, and put into practice the skills I had been teaching them.
David found the same type of collaborative interactions. In his journal he wrote:
This [SoftChalk] project taught me a lot about how my students learn and what effective strategies help them access the curriculum. I discovered that the students could work well in small, purposeful groups as long as I differentiated the material and content, and that the students were able to work well collaboratively – if only in a basic way – and assist and encourage each other with the activities and learning of content.
When I asked David about what he learned about instructional planning, he responded: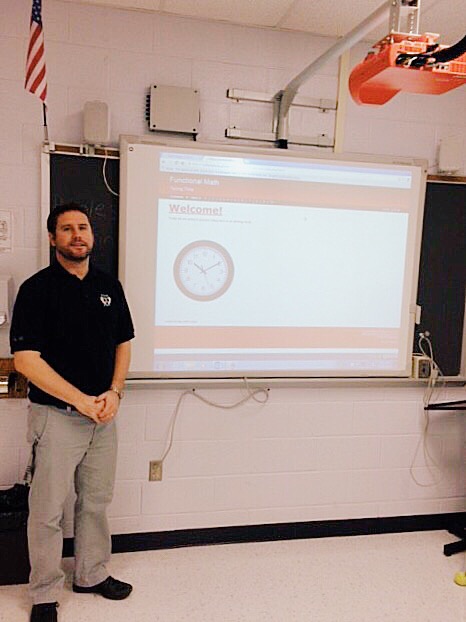 My students have varying needs, and have very different abilities in terms of what they can read, or in their skill acquisition. SoftChalk allowed me to differentiate my lessons by helping me produce content for visual learners (who like to see images of video clips to accompany their learning, tactile learners (who prefer to actually physically engage in the lesson), and even those students who are non-verbal and prefer to show you what they know, either by writing or manipulating images. SoftChalk really is perfect for formatively assessing my students, too, so I will continue to use this valuable tool in my classroom.
Delivery and Assessment of Instruction
Some of my students run their lessons from the SoftChalk Cloud and simply post lesson hyperlinks on their personal Web sites. If my students teach in K-12 schools, they post the hyperlinks on their school's learning management systems. Some teachers send the hyperlinks to their students' parents so children can complete lessons at home. In some cases hyperlinks are shared with other teachers so students in different classes can complete the same lessons. This comes in handy when it is desirable to have students within a particular grade level or specific academic department complete the same lessons.
When my students use SoftChalk's ScoreCenter to track their students' progress, they can see how their learners responded to assessments embedded in the lessons (for example, quiz scores or responses to essay questions). To get lesson plan ideas, my students also look for shared documents in SoftChalk Cloud's repository. The repository is a wonderful resource for educators looking for lessons, learning objects, and quizzes created by other teachers.
Final Thoughts
It was rewarding for me as a teacher educator to see how my students created and delivered student-centered content that promotes active, engaged learning. In addition, I was ecstatic when David's Telling Time lesson was chosen as SoftChalk lesson of the week. Not only did this recognition provide validation for a well-designed lesson, he became encouraged to continue using SoftChalk as an important instructional tool. I invite other SoftChalk users to share their experiences with K-12 learners in this SoftChalk Talk Blog so we can build a K-12 community of SoftChalk educators who share ideas and resources with one another.
Example Lessons
Angles, Angles, Angles
https://www.softchalkcloud.com/lesson/serve/6ZnlK5PzyQqRmf/html
Functional Math: Telling Time
https://www.softchalkcloud.com/lesson/serve/gW2FmRTNXls36d/html