With the rising cost of education, particularly textbooks, many educators are turning to technology to reduce costs. Whether it's the use of e-books, iPads or open educational resources, the idea that technology is playing a major role in revolutionizing content availability is one that no one can deny.
This is made apparent by many of the stories we hear from our users, including one from Malissa Attebery, an Online Instructional Designer at Lone Star College-Online in Texas. Malissa spends her days creating online courses and content for use by the Lone Star faculty, so she knows better than almost anyone how technology is affecting education.
When presented with the task of creating an online dual-credit United States History course, Malissa searched the web for high quality content that she could use in conjunction with the publisher-provided content she already had access to. In addition, she found an open, online textbook written, published and shared by Henry "Jud" Sage, a professor at Northern Virginia Community College. Jud generously allowed her to incorporate his content into an interactive course that combined his text with publisher resources, digital media and learning activities created within SoftChalk.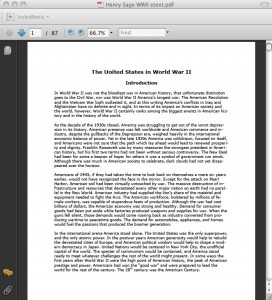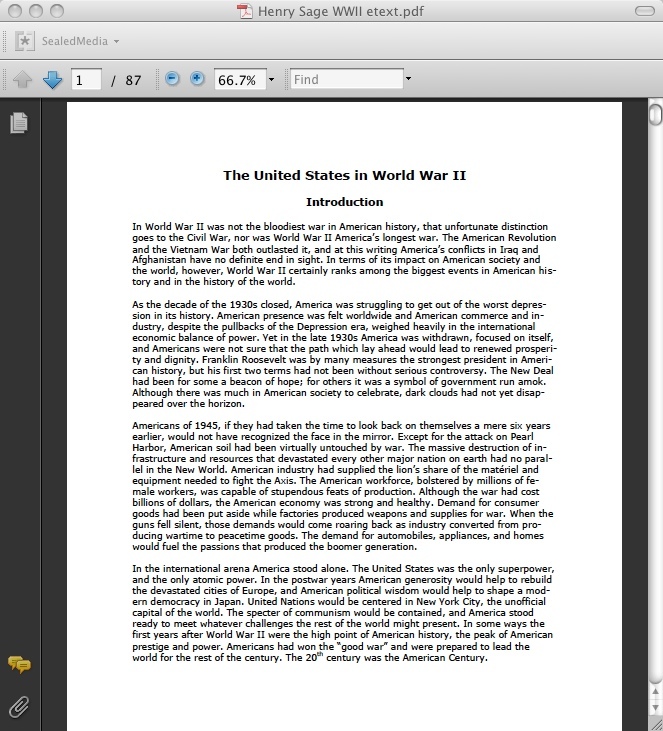 Malissa chunked the text-only PDF content into smaller sections and complemented the text with interactive rollovers, links, images and other media. She also included radio announcements, video newsreels and other related media from the time period—something a traditional textbook could never provide.
Malissa found that using SoftChalk's widget tool to insert iFrames was a great way to embed pertinent websites into the content. She also found that SoftChalk's textpoppers were perfect for providing larger images and descriptions without compromising the layout of the page. These formatting features made the text more interactive and engaging as well as easier for the students to read.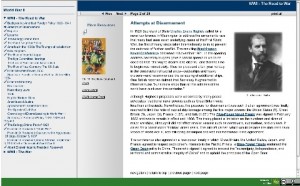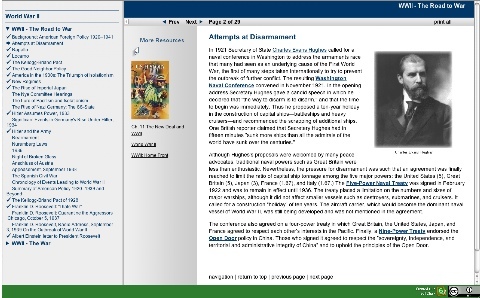 When Jud saw the content that Malissa created with his original text using SoftChalk, he started incorporating the interactive activities into his courses as well!
What started out as a simple way for Jud to provide a cost effective, convenient text for his international, online students—through Malissa's application of instructional design and use of SoftChalk—was transformed into a an engaging, interactive learning experience.
Now how's that for a cost-cutting ed tech story!
Meet Malissa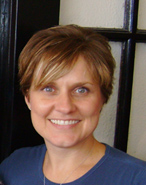 Malissa Attebery is a graduate of Sam Houston State University, where she earned a Master in Education with an emphasis in Instructional Technology. Her previous experience includes serving as a teacher for six years, providing staff development in educational technologies for schools, and serving as the Learning Specialist for math and science at the Spring ISD Virtual School. She is currently an instructional designer for the Lone Star College System.
See Malissa's World War II Course
Meet Jud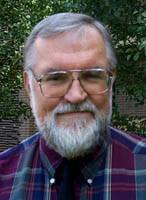 Henry J. Sage has been a professor at Northern Virginia Community College, Alexandria Campus, since 1983, following a career in the Marine Corps. He has used the Internet extensively in teaching, and has worked for four years at the college's Technical Applications Center teaching, mentoring and training staff and faculty. He offers his Academic American History text digitally on his website and through College Open Textbooks. It is also available for print through Lulu.com—a great option for students who wish to have a print version of the text for a nominal fee (less than $20.00). To date, over 736 copies of Jud's textbook have been printed from Lulu.
For more information about OER please check out the OER Webinar Series sponsored by College Open Textbooks, Connexions, IMS Global, MERLOT and SoftChalk. Follow the conversation on Twitter by using the hashtag #OERseries.