League for Innovations Recap & Y I Love SoftChalk
Posted March 09, 2011 in Conferences
Last week we headed out to San Diego for the League for Innovations Conference where we had the pleasure of meeting educators who have a passion for doing innovative work in the community college space.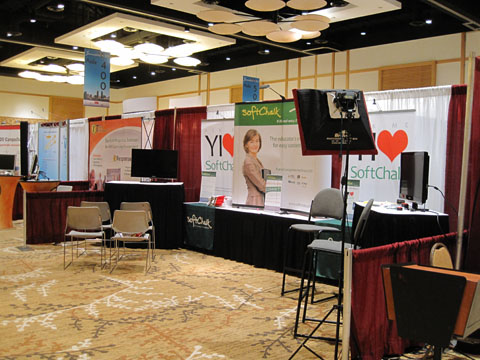 While we were there we videotaped SoftChalk users telling us "Why they LOVE SoftChalk" candidly, on camera! We had a blast and left with plenty of reasons why SoftChalk is loved!
Here's a little preview:

If you'd like to see all of the videos, please visit the Y I LOVE SoftChalk website.
A huge thank you goes out to everyone who stopped by our booth, created a Y I LOVE SoftChalk video or attended one of our sessions!
No worries if you missed us at League for Innovations. We'll be traveling to several conferences this year. Take a look at the full Spring 2011 conference list to see where you will find us in the next few months.