SoftChalk Cloud for K12 Curriculum Teams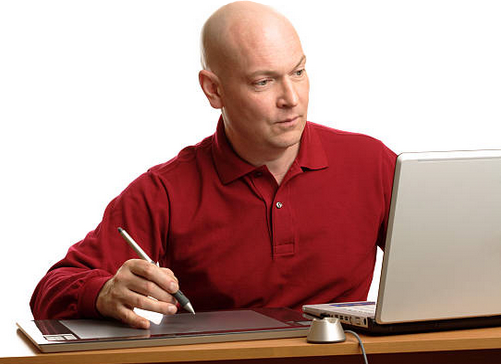 Our students are often more tech-savvy than we are. They've been using smart devices since they could point-and-click. They expect fun, compelling digital content. They want to learn something new and useful… to gain knowledge and skills that are relevant to their lives.
As the K12 Curriculum Team, we want to provide lessons that keep students engaged and motivated. And… our digital content needs to work on the student device of choice and be accessible to all students through screen readers and other assistive devices.
As educators, we also need solutions that…
Enable us to easily create powerful digital learning experiences for our students.
Allow us to work collaboratively on our operating system of choice, either online or offline with anytime/anywhere access.
Let us effectively evaluate student outcomes through formative assessment and feedback to personalize our student's learning experiences.
Provide teachers with robust ways to track detailed student score results so we can measure outcomes and track student engagement.
Provide responsive, quality training and technical support where and when WE need it!
---
SoftChalk Cloud is designed by educators for educators to…
Quickly and easily create professional-looking, personalized, interactive digital lessons.
Integrate lesson content in a simple, efficient way with your school's LMS.
Track detailed student score results from lessons directly into your LMS gradebook.
Ensure that content meets web accessibility requirements.
Provide world-class support and training
---
Contact us to see how SoftChalk Cloud can help you

FAST-TRACK


your transition to a digital curriculum at your school.
I work for a Virtual School and we are developing a great deal of our content in SoftChalk Cloud because it offers us LMS independence and the flexibility to share our content with whoever we want. The single point of update to the content is vital to us as we offer multiple sections of many courses and often will share lessons across these sections. So, having the ability to perform quick fixes to content is paramount and saves us time.