Buy Now
Empower your online learning with SoftChalk Cloud,
our award-winning digital curriculum authoring solution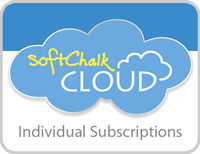 SoftChalk Cloud for Individuals
This version is for individual educators who want a quick and easy way to create interactive, mobile-friendly, digital curriculum for delivery inside or outside of learning management systems.
Individual subscriptions include the following SoftChalk Cloud features:
One author
Deliver to up to 250 students
Self-support including: Public short courses, web-based training aids, user guides and FAQ's
Select: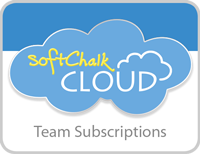 SoftChalk Cloud for Teams
This version is for teams of educators, curriculum specialists and instructional designers.
Team subscriptions include all of the standard SoftChalk Cloud features, plus:
Collaboration features
Higher student delivery limits
Premium Support
Start with Success Professional Development Program
Usage Reporting
Contact us for information and pricing for SoftChalk Cloud for Teams subscriptions: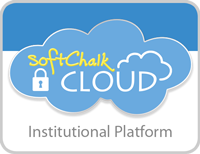 Private SoftChalk Cloud for Institutions
This version is for institutions that wish to brand and manage their own private instance of the SoftChalk Cloud platform.
Contact us for information and pricing for Private SoftChalk Cloud for Institutions:
---