Sample Lessons
Below are examples of lessons that have been created with SoftChalk. Click the "View Lesson" link to see the lesson as it would appear to students.
View more user-created lessons, widgets, and interactive learning content in SoftChalk Share, our open educational resource learning object repository. Don't forget to check out the winning lessons submitted by educators for the SoftChalk Lesson Challenge.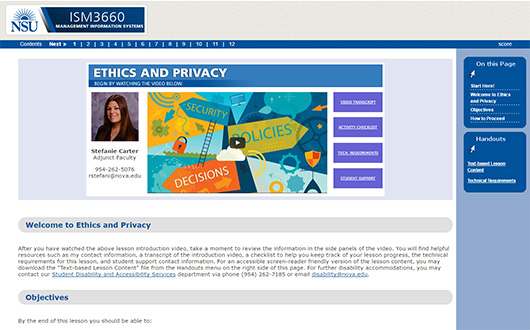 Ethics and Privacy – Nova Southeastern University
Higher education Management Information Systems course. This lesson will help you understand how to protect yourself and contribute to your company's code of ethics and privacy policies if you are in a position to do so.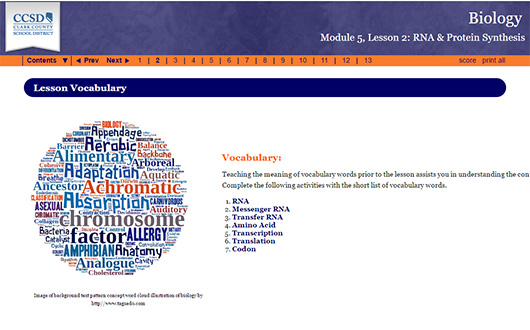 RNA and Protein Synthesis Contest – Clark County School District
Description: Designed for K-12, this science lesson creates an understanding for structures and functions of DNA and RNA. Students will be asked to learn vocabulary words, document in their Scientific Notebooks and be quizzed on the lesson itself.
View Additional Sample Lessons