Challenges & Winners
We sponsor several challenges and contests to award SoftChalk clients that are doing exciting things with our software.
Lesson Challenge
The Lesson Challenge is a contest we hold annually where SoftChalk users can submit their best lessons and eCourses for a chance to win. A judging panel made up of educators from across the nation score the lessons based on a subset of the  Quality Matters judging rubric with specific categories including lesson creativity, professionalism, interactivity and how well the lesson reinforces student learning. It's our way of giving national recognition to those doing remarkable things with SoftChalk.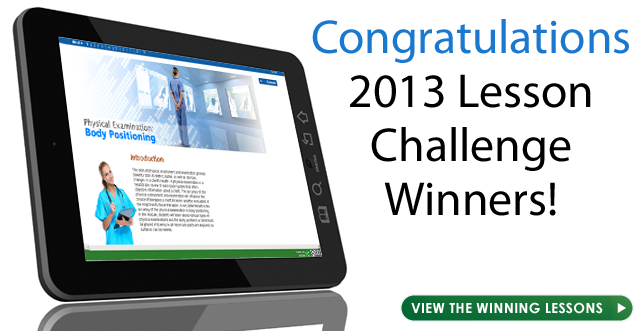 Be sure to check out the winners from our past challenges:
Previous Winners:
2012 Lesson Challenge
2011 Lesson Challenge
2010 Lesson Challenge
2009 Lesson Challenge
Y I LOVE SoftChalk Video Contest
Y I LOVE SoftChalk is a video contest where SoftChalk users submit videos telling us why they love SoftChalk. We kicked off the contest at BbWorld 2010 and hosted another session at League for Innovations 2011. We hope to continue the contest by having a video camera at other conferences we attend in the future—watch out, we might just ask you to be on camera!