SoftChalk Share
Share eLearning content with the worldwide educational community
SoftChalk Share is an Open Education Resource, learning object repository with thousands of free learning materials, created by educators.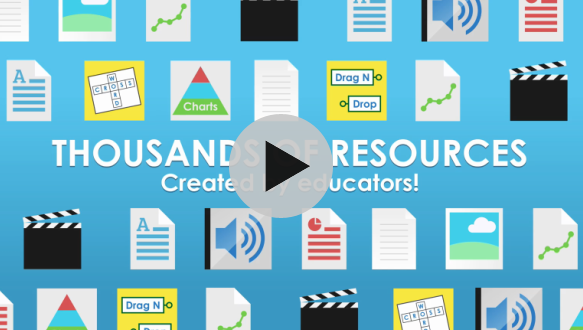 Instant Access. SoftChalk Share gives you instant access to thousands of free eLearning resources, anywhere at anytime. Discover learning objects educators have created using SoftChalk that are available for you to use in your courses.
Link and Embed content. You can embed or link SoftChalk learning objects in web pages or your learning management system under Creative Commons licensing.
Advanced Search.  With the Advanced Search feature, you can search for specific types of learning objects, by subject, grade-level, or content type. You can also browse the highest rated content or content that has been recently shared among the educational community.
Creative Commons. SoftChalk Cloud content is protected under Creative Commons licensing which enables the free sharing and use of learning objects.
With a SoftChalk Cloud Subscription, the possibilities are endless! Join SoftChalk Cloud and gain access to other exclusive features of the SoftChalk Share repository.  
Customize and personalize. With a SoftChalk Cloud subscription, you not only have the ability to use other educator's content, but can also copy, modify and re-purpose the shared content.
Give and receive feedback. With a SoftChalk Cloud subscription, you can rate and comment on learning objects allowing content authors to receive useful feedback on content they've shared. Whether you are using existing content or sharing original learning objects, you can learn from your colleagues and peers who are viewing the material.
Contribute to the educational community. Save your SoftChalk Cloud lessons publicly to share your learning objects with the worldwide educational community.