Three 'Chalkies' Receive Awards for Their Outstanding Work
Posted April 04, 2011 in SoftChalk News
The annual Lesson Challenge is a chance for us here at SoftChalk to recognize the people that are doing cool things with our software! We know there are many of you out there, it's apparent each month in our Innovator in Online Learning series, but we're always pleasantly surprised with the quantity and quality of the lessons we receive as part of the Lesson Challenge. It must be the trophies. 🙂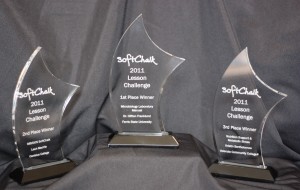 Without further ado, we'd like to feature the 3 top winners and honorable mentions for this year's Lesson Challenge.
Clifton Franklund, Ferris State University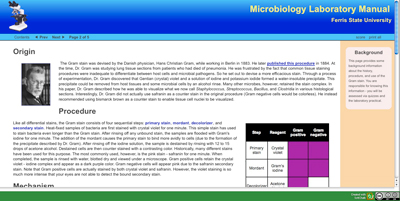 Leah MacVie, Canisius College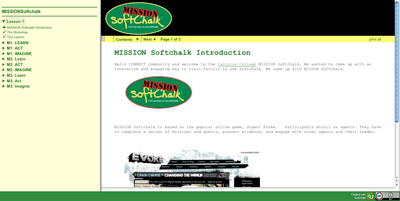 Kristin Bartholomew, Valencia Community College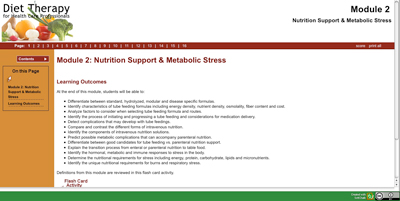 Honorable Mentions
Introduction to Differential Equations – Phillip Clark, Scottsdale Community College
Academic Integrity – Dianne Jennings, Virginia Commonwealth University
---
We'd also like to highlight our 2011 judging panel, which consists of the educators from organizations across the country. The Lesson Challenge wouldn't be possible without them!
Richard Foster, DMD, Dental Director, Guilford Technical Community College
Sue Goldman, HSD, Staff Development Specialist, State of New Mexico
Dr. Stephen Holland, Professor, Muscatine Community College
Marilyn Larsen, Associate Professor – Dev. Math, College of the Mainland
Michelle Leavitt, Director, Product Strategy, NetLearning | Cengage Learning
Dr. Anne Loochtan, Vice President of Academic Affairs and Dean of Faculty, Mercy College of Northwest Ohio
Dr. Christy Low, Chair, Curriculum & Program Development, Quality Matters
Twila Masaschi, Development Specialist, Georgia Virtual School
Jacqueline C. McNair, Program Coordinator, Health Information Technology, Baltimore City Community College
Dr. Britt Watwood, Senior Faculty Consultant, Online Teaching and Learning, VCU Center for Teaching Excellence
5 Responses